by Shanna Hatfield
While I was digging into research for my current work in progress, I came across an article in an old newspaper about a new variety of cherries called Bing.
Those delicious, darkly sweet little orbs of summer goodness were developed in Oregon back in the 1800s!
In 1847, Henderson Luelling transported cherries by oxcart from Iowa along the Oregon trail to the Willamette Valley.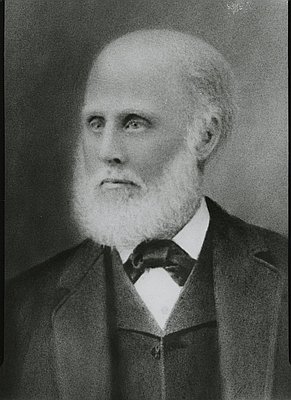 Courtesy Oregon Hist. Soc. Research Lib
Seth Lewelling (Henderson's brother who changed the spelling of their name), established a commercial fruit tree nursery near present day Milwaukie, Oregon, where the Bing cherry was created. Some say it is his Manchurian foreman, Ah Bing, is the one who actually developed the cherry. At any rate, Seth named the cherry after his foreman.
Bing cherries are a cross between a Black Republican cherry and a Napoleon, a light-skinned cherry from France that become known as a Royal Ann Cherry in Oregon.
Courtesy Oregon Hist. Soc. Research Lib
One of the most popular cherries in the world, Bing's have become the most widely planted cherry variety in the United States. It wasn't until the 1990s when other varieties of sweet cherries began to pop up in markets. Until that time, Bing was the only dark red, fresh market cherry grown commercially in the Pacific Northwest and the largest cherry production in the United States.
It remains the most popular planted cherry in Wasco County, Oregon, the biggest cherry-producing county in Oregon. Bing cherries thrive in the drier regions of central and eastern Oregon due to a tendency to split open in rainy areas. In spite of its flaws, it continues to be one of the top choices of sweet cherries in the world.
We love cherries at our house, so I'm sharing an easy recipe with you today.
Cherry Mint Bruschetta
1 frozen waffle
2 tbsp. goat cheese
6 large cherries
1 tsp. grenadine syrup
1 tsp. chopped mint
Cherries and mint for garnish, if desired
Pit and chop cherries, scoop into a bowl and mix with mint. If you are using fresh mint, right off the plant, it is strong, so you can cut back the amount to 1/2 tsp. Stir in grenadine syrup and set aside.
Toast the frozen waffle until it is crunchy on the outside. Cut into quarters. Top with a sprinkling of goat cheese then spoon on cherry-mint mix.
Serves two.
For more information about my upcoming release or details about my books, please visit my website:
After spending her formative years on a farm in eastern Oregon, hopeless romantic Shanna Hatfield turns her rural experiences into sweet historical and contemporary romances filled with sarcasm, humor, and hunky heroes.
When this USA Today bestselling author isn't writing or covertly seeking dark, decadent chocolate, Shanna hangs out with her beloved husband, Captain Cavedweller.
Shanna loves to hear from readers. Follow her online at:
ShannaHatfield | Facebook | Newsletter | BookBub | Pinterest | Goodreads | You Tube | Twitter